Customer Support & Service
NOBSKA
Development Corporation is proud to offer superior customer service and technical support to MAVS users throughout successful deployment.

Because our customers include scientists, research institutions, and consulting engineers, from both the public and private sectors and various industries, we understand the need to be flexible in our approach.
NOBSKA
is more than willing to work with customers and customize a solution that works for them.


Given the broad base of industries served,
NOBSKA
is dedicated to assisting our customers, as needed, to ensure MAVS is successfully deployed.
Please read the following operating manuals:

MAVS Operating Manual

MWAVES Software Manual
Need to download CrossCut?
Click
here
.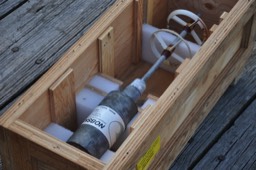 Instruction & Policy:
Deployment: We are happy to assist in the deployment of MAVS. Please contact
NOBSKA
to discuss your needs and any concerns.

Repairs: Please contact
NOBSKA
to organize return shipping so we can repair your item.

Shipping: Domestic & International Policy, Insurance
Corporate Headquarters



NOBSKA
Development Corporation
Attn: Sandy Williams, President
P.O. Box 308
12 Nobska Circle
Woods Hole, MA 02543
Tel: +1 508-289-2725
Email:
NOBSKA HQ


Todd Morrison, Vice President of Engineering
Tel: +1 508-360-2393
Email:
NOBSKA Engineering
Manufacturing & Technical Support


NOBSKA
Development Corporation
Attn: Paul Dugas, Production and Technical Support
28 Pilot Way
Falmouth, MA 02536
Tel: +1 508-292-2548
Email:
NOBSKA Tech Support
Sales & Customer Service



NOBSKA
Development Corporation
Attn: Dan Schaaf, Vice President of Sales and Marketing
319 Seasons Drive
Punta Gorda, FL 33983 USA
Tel: +1 941-766-0706
Fax: +1 941-766-0707
Email:
NOBSKA Sales